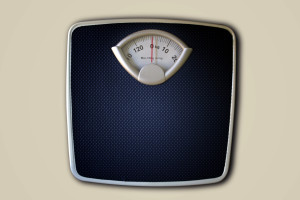 There are a lot of health benefits from weight loss, but did you know a recent study confirmed weight loss is a huge contributor to reduced pain in their back and sciatica.
Sciatica pain and lower back pain are very common in overweight and obese patients.  Research has proven that if an individual has a higher body mass index (BMI) there can be a longer recovery time from back pain and will increase your risk for sciatica issues such as lumbar disc degeneration.  Sciatica pain and nerve impingement are commonplace when the spinal disc space is decreased which is typically a result of obesity.
The recent study involved 30 obese patients who had received weight-loss surgery.  As the patients lost weight, the space increased between the spinal discs which reduced pressure on the nerves.  These same individuals were happy to report a reduction in leg and lower back pain.  Knee pain can also be alleviated by weight loss.
According to the American Obesity Association, obese individuals claim they are disabled and struggle to do ordinary tasks than individuals with other chronic conditions.
Musculoskeletal and joint related pain are also common in obese patients.  For individuals who are overweight to find relief for common lower back pain and sciatica pain issues, they must pay special attention to their diet because each pound adds strain to ligaments and muscles in the back.
There are several methods that you can lose weight including special diets and surgery.  Speak to a nutrition specialist to choose which option is best for you.
If you are looking to get lower back pain relief or sciatica pain relief, chiropractic care by Dr. Adam Elsey can also be a great help to these issues.  Dr. Adam Elsey is experienced with treating many types of injury and musculoskeletal pain. Why suffer any longer? You can experience the benefits of chiropractic care today in Hazelwood or Florissant, Missouri! Call Dr. Elsey at (314) 731-4201