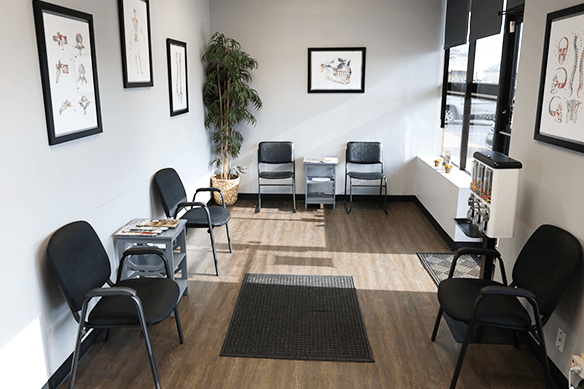 Our Office is located in the metropolitan area of St. Louis area in Hazelwood. We service all chiropractic injuries especially accidental injuries whether car-related or not. Feel free to read about our history, our doctor, and what we can do for you.
Our Process
Using traditional diagnostic testing, we determine your diagnosis and provide a customized care plan for your needs. We believe in keeping our patient informed about their condition, so we continually educate and provide practical advice to speed the healing process. The goal of our chiropractic and rehabilitative care is complete functional rehabilitation, without the need for drugs or surgery. We use the latest technology to advance your recovery time. We are fully trained in the noninvasive and nonsurgical treatment of personal injury, car accident injury, whiplash, sports injury, sciatic pain, nerve pain, pinched nerves, slipped and herniated discs, neck and pack pain, headaches, migraines and much more!
Our Goal
The one goal of North County Pain Relief Center is to make your visit a positive experience. Injuries can occur anytime and delayed care can result in slower healing and more pain. This is why we focus on arranging your appointments at times that are convenient for you. Should your car become un-drivable due to the damage. We believe you will be impressed with how our staff listens to each of your concerns.
We Care
We take the time to explain your problems. Should a referral become necessary; there is a large group of prominent medical doctors, orthopedists, neurologists and surgeons we work closely with. Also, we have access to the most up to date and modern technologies like MRI if it becomes necessary for your case.