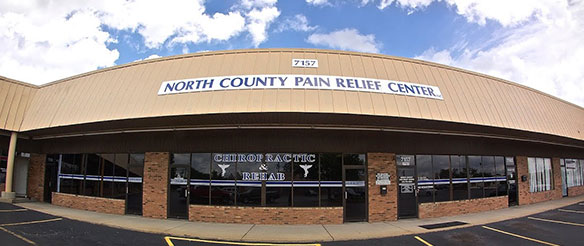 Our office is conveniently located at I-270 and Lindbergh Blvd in Hazelwood MO. We serve the greater North St Louis County as well as Hazelwood and the surrounding communities. Contact us today for a free consultation: there is no reason to live with pain!
Phone:
(314) 731-4201
Fax:
(314) 731-4204
Email:
info@chiropractorofstlouis.com
Hours of Operation:
Monday – Thursday:  9 AM – 12 PM, 2 PM – 6 PM
Friday:  9 AM – 12 PM
It's a fantastic location but can be tricky to find.  Watch this short video to see exactly how to get to our door.
Address:
(located off Lynn Haven)
North County Pain Relief Center
7157 N Lindbergh Blvd
Hazelwood, MO 63042
Contact Form: