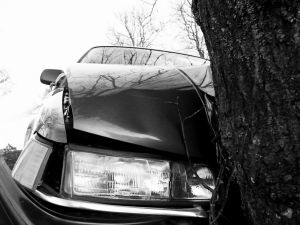 It can be difficult after a car accident to find pain relief from areas that incurred injuries.  Surgery, prescribed medication, and rehabilitation may not be the best solution from pain.  Chiropractic care can provide focused relief in areas that have suffered from the automobile accident, but you want to seek care immediately.
After your accident, immediately connect with a Chiropractor in your area.  Long-term damage may be inflicted form the car accident and it may not show up for days, weeks, or months.  Stretched ligaments or tears can develop if a body part has been unexpectedly thrown beyond it's normal position.  Your neck and head are most vulnerable to this sort of tearing during an accident.  Chiropractors focus care on nerves, bones, muscles, and connective tissue and can find the areas that are most problematic.  The experience and training that a seasoned chiropractor can provide will help detect soft tissue damage or misalignments in your body that could lead to joint malfunction or permanent pain.  You'll want to have these issues corrected so healing can be administered.
Exercise goes hand-in-hand with chiropractic treatment when done correctly.  After the chiropractor has identified the area of injury and aligned it properly, exercise is a great way to provide healing while keeping your alignment for a pain free and functional future.  You'll want to continue visits with your St. Louis chiropractor and adjust your frequency and intensity of your exercise.
Contact Dr. Adam Elsey, a chiropractor in Hazelwood and Florissant, Missouri.  Dr. Adam Elsey is experienced with treating many types of car related injuries and musculoskeletal pain.  Call Dr. Elsey at (314) 731-4201